COVID-19
We want you to know that here at South Jersey Family Medicine we are taking the necessary measures to keep you safe throughout the coronavirus pandemic.
We follow the highest level of safety precautions as we monitor COVID-19 in our communities. If there are changes in scheduled appointments, your provider will notify you. In the meantime, please do not delay care for you or a loved ones.
We are offering in-person care for primary care appointments. In-person care is based on our continual assessment of COVID-19. We will monitor and revise our in-person options based on possible future changes in the spread of COVID-19 in the community to ensure the highest level of care and safety for everyone.
We are here for you during this pandemic — and as we move forward — to safely treat you both in-person and remotely.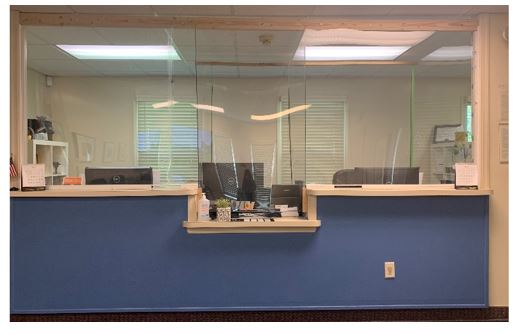 Arrive Early
Since we have several new safety measures in place, please arrive 15–30 minutes before your appointment so you have enough time to be screened or wait as others are screened. We greatly appreciate your patience as we all adjust to these new measures.
Handwashing
Our care teams wash their hands frequently, and before and after all patient interactions. Hand sanitizer is readily available.
Physical Distancing
We practice physical distancing, so you will notice that chairs in the waiting room are separated or marked to enforce this requirement. We also limit the number of people in the waiting room, as well as the number of staff members in treatment rooms. Because of the limited number of people in our waiting rooms, arriving patients are asked to wait in their cars until we call you in.